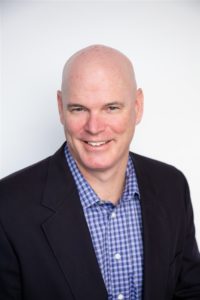 We are thrilled to announce that Jim Swartout, CPA, has stepped into the role of Managing Partner with Considine & Considine.
Jim grew up in Washington state before moving first to the Bay Area and then to San Diego to attend San Diego State University. After graduating from SDSU, he joined our team at Considine & Considine and we're happy to say he's been with us ever since. Jim and his wife Lesley live in San Diego and have two children. 
Considine & Considine has grown tremendously in the nearly thirty years Jim has been with the team. We recently sat down with him to discuss his career and what his new role as Managing Partner means for clients as well as the team.
What was your area of focus before becoming Managing Partner?
Before moving to Managing Partner I was in charge of our Retirement, Trusts, and Estates Department where I oversaw the design of pension plans and other long term planning.
How has the company grown since you joined the team in 1994?
It's grown exponentially. When I started, there were only 25 to 30 employees and six Partners. Now there are about 100 employees and 12 Partners. What's amazing is that we're still growing, and we've been fortunate to create and sustain a fun and healthy work environment over time.
What do you think has contributed to the company's growth?
Our work really speaks for itself. We really don't do any advertising, so all of our clients find us through people they know and trust who speak highly of our work. Investment advisors, attorneys, and insurance agents will send their clients over to us based on positive experiences, and most of our clients are willing to recommend us to a friend or colleague. I think this organic growth has allowed us to build really solid relationships with clients.
What do you think makes our clients so inclined to recommend you and the firm? 
I think my particular strength would be portraying my ideas to clients in a way that's easy and clear to understand. I also like to think of myself as someone who is easy to get along with. I've been fortunate to be able to become good friends with a lot of my clients, and have relationships that go back to when I first started here. 
In regards to the firm, I think we have an approach of always being open and honest with our clients that is very much appreciated. I also think the combination of being a large, local-only firm allows us to remain really focused on San Diego and making an impact here in our community.
Our firm is a bit different too in that we share clients throughout the firm rather than each Partner having their own set of clients. This is a really important benefit for our clients in that they get hyper-specific expertise on a variety of accounting questions while still having a single point of contact who knows their situation well. I think that goes a long way in ensuring our clients get all of their questions answered in one place, and makes it more likely they'll refer us to other people. 
What excites you about the leadership team?
I'm really inspired by the energy and intelligence the Partners bring to work every day. We're also good friends, which makes for a great work environment.  And since many of them are younger than me, it makes me really optimistic about the long term future of Considine & Considine. 
Considine & Considine has a track record of keeping employees for the long term. Why do you think that's so?
There's a really great work environment here and a lot of us are friends outside of work. If we all didn't get along so well, I don't think we'd be able to deliver the quality of work we do for our clients. When everyone is friendly with one another it makes going to work that much more enjoyable. I think our clients can feel that in the work too.
As the team continues to grow, what kind of employees are a good fit?
Personally, I'm looking for someone with a lot of energy and a strong work ethic. It's also really important to me that whoever I hire isn't afraid to interact face-to-face with clients. Client interaction is the most important part of what we do here, and who we hire needs to embrace that.
What will be your legacy with Considine & Considine?
I believe I am a resource that helps our employees succeed and aids our Partners in leading their teams.  I am diligent in making sure the business is run responsibly and that we create a healthy and happy work environment for everyone at the firm.
I hope that the work I've done throughout my time here puts the firm in a position to continue to grow.  I want our employees to know that if they work hard, there are opportunities for them to grow within our firm. 
Special thanks to Jim Swartout for sitting down for this conversation and sharing insights on both the rich history of Considine & Considine, as well as its bright future.